The genes behind the sexiest birds on the planet – Science Magazine
Genomes from the tropical performers called manakins reveal the power of sexual selection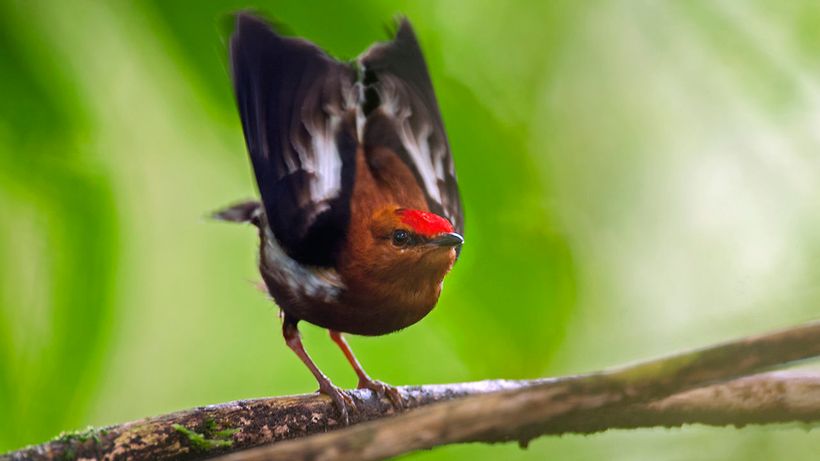 Rapid wing movements mark the courtship display of Ecuadors club-winged manakin (Machaeropterus deliciosus) and its relatives.
Murray Cooper/Minden Pictures
By Elizabeth PennisiMar. 3, 2021 , 1:00 PM
For a glimpse of the power of sexual selection, the dance of the golden-collared manakin is hard to beat. Each June in the rainforests of Panama, the sparrow-size male birds gather to fluff their brilliant yellow throats, lift their wings, and clap them together in rapid fire, up to 60 times a second….