Biden Carter photograph captures a hilarious accidental image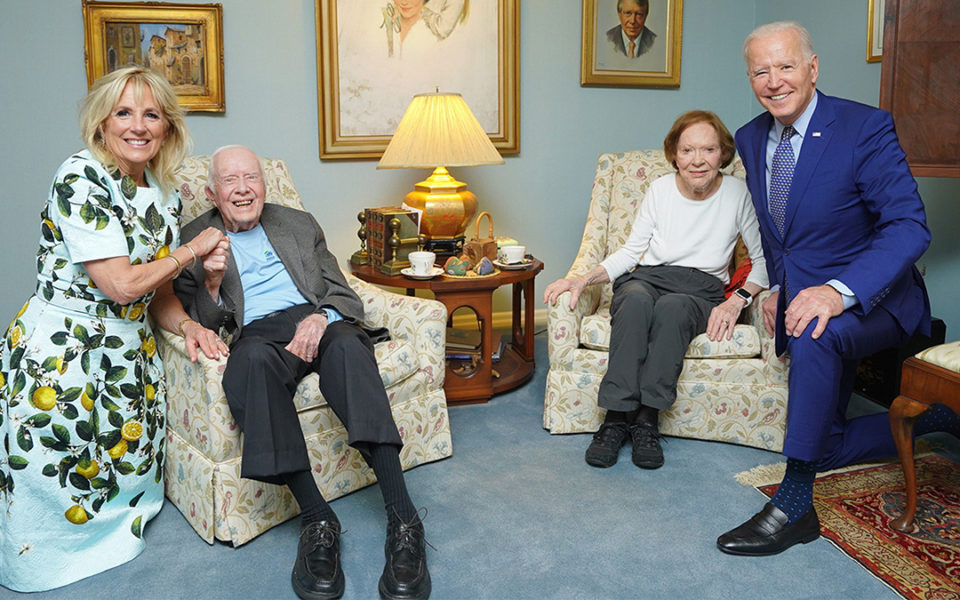 A photograph of US President Jo Biden and first lady Jill Biden has sparked a hilarious response on social media as users ask what is "off" about the image.
The Bidens were snapped with former president Jimmy Carter and former first lady Rosalynn Carter while visiting the couple in Plains, Georgia on Tuesday.
The Carter Centre posted the photo to social media, describing it as "wonderful", but critics were quick to point out that something about it just wasn't quite right.
"We're pleased to share this wonderful photo from the @POTUS and @FLOTUS visit to see the Carters in Plains, Ga.!" the centre wrote on Twitter.
Alongside the Bidens, the Carter's appear to look petite in stature, with one…